Any plans for the last weekend of July 2023? No?

Then consider to join the IR-DX Fieldday 2023 held in Switzerland during the weekend of 28, 29, 30 of July.
We like to invite you to visit the IR-DX Fieldday, where IR-DX members and non-members do meet eachother and spent a nice and relaxing weekend with or without radio and have some face to face chatting, enjoy the beautiful area and during the evening, BBQ-ing.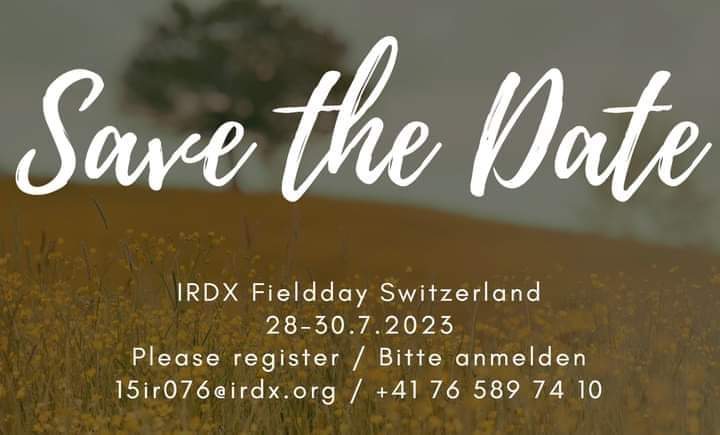 Last years fieldday was being held in Roth – Germany where many "old and new members" showed up again after absence of some years and had a great weekend together.
Please register before 21 July,
so we can calculate what we need to prepare.