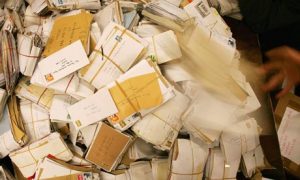 For your information, all QSL requests received as of today (25/11/2016) have been answered.
I have no more pending QSL requests for:
328IR/CI082 , 328IR/CRO109, 328IR/CRO188, 14IR/FFF293, 14IR/67002R and 109IR/NU001.
It is not too late to request your QSL !
Paypal: https://www.paypal.me/14IR017
mail:
M. Régis
33 RUE RAYMOND POINCARE
68510 SIERENTZ
FRANCE
Contributions accepted : $, €, IRC, timbres au tarif en vigueur
Thank you for using UTC time !
PSE do not forget to send a SAE or a sticker.
BTW: I still have many QSL from last 5 years on stock (68XXXR IWI, 250IR/HB20, 50IR010 Victor, 10IR/BC, 10IR/COA, 30IR Basquian IWI – LOTA tour etc). PSE contact me for availability if you need some "old" card.