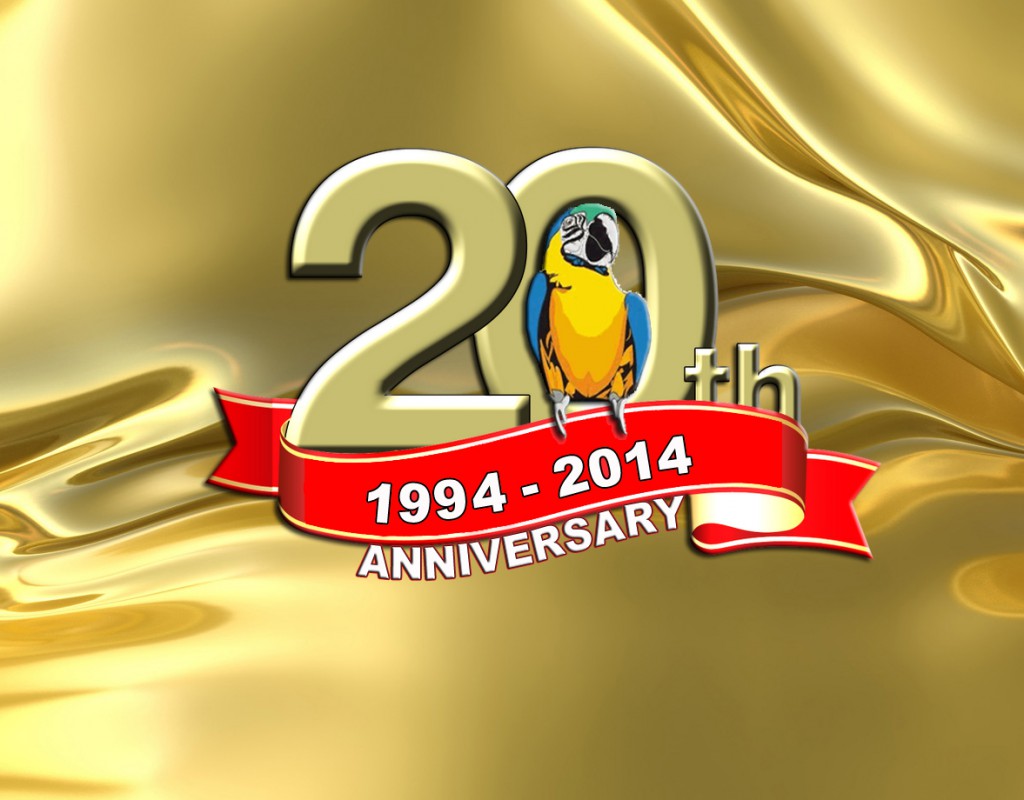 Created in 1994, the International Radio DX Group (IR-DX) is celebrating this year his 20th anniversary.
For that special occasion, ALL IR-DX members will be allowed to use /HB20 suffix after their callsign (ex 13IR999/HB20,15/13IR999/HB20,13IR/EU129/HB20 or 13IR/O-013/HB20,15IR000/HB20).
Multi operators will be accepted too (ex 14IR001/MULTI/HB20).

The event will take place from March 13th 0:00UTC, to December 31st 24:00UTC.

We will print a special QSL for the event (sent by manager 14IR017) and, also, the most successful /HB20 Activators and /HB20 Hunters will get an Award (HQ will offer an Award for the 5 first HB20 Activators who will make the maximum of QSO and 5 first Hunters of HB20 Stations)
Two options to get the QSL :
– send log by email (14ir017@irdx.org) and contribution by Paypal (regis.bordet@wanadoo.fr)
by email : prefered log format : EXCEL with data form like this please :
UR Callsign (no spaces : 999XX999), time(hh:hh) , report(x/y), date(xx/yy/2014) , station WKD (xxIRyyy/HB20)

or
– send written or printed log and standard contribution by snail mail (post) to 14IR017

ACTIVATORS : it is compulsory to contact 14IR017 Reg (14ir017@irdx.org ) BEFORE you start activation, so that your station will be officially listed and announced on irdx.org .
Please register for the event as soon as possible. You can register anytime, even if the HB20 has already started.

ALL : You need to send a LOG of your /HB20 contacts to Reg by email or snail mail no later than Jan. 31st 2015.
We hope for a huge participation and a great HAPPY BIRTHDAY 20 Event !
Regards, the IR-DX Group
Stations taking part :
1IR012/HB20
2IR/HB20
10IR001/HB20
13IR102/HB20
13IR108/HB20
14IR000/HB20 CLUBSTATION
14IR001/HB20
14IR017/HB20
14IR031/HB20
14IR106/HB20
14IR107/HB20
14IR138/HB20
14IR161/HB20
14IR176/HB20
14IR206/HB20
14IR207/HB20
14IR213/HB20
14IR215/HB20
14IR244/HB20
14IR574/HB20
14IR777/HB20
14IR/BM/HB20 Branly Marconi SES
14IR/EU-105/HB20
14IR/FRA232/HB20
15IR056/HB20
15IR106/HB20
15IR076/HB20
16/14IR215/HB20
16IR/BEL004/HB20
19IR004/HB20
19IR300/HB20
26IR/BM/HB20 Branly Marconi SES
30IR046/HB20
40/15IR106/HB20
43IR393/HB20
43IR/OC136/HB20
47IR042/HB20
47IR149/HB20
54IR/HB20
76IR101/HB20
79IR101/HB20
104IR001/HB20
108IR/NH015/HB20
108IR/NH016/HB20
125IR/HB20
153IR/HB20
153IR102/HB20
158IR101/HB20
161IR055/HB20
165IR/HB20
188IR905/HB20
218IR001/HB20
250IR/HB20
… to be continued ! Building list ! Informations sent to cluster.dk database as well.