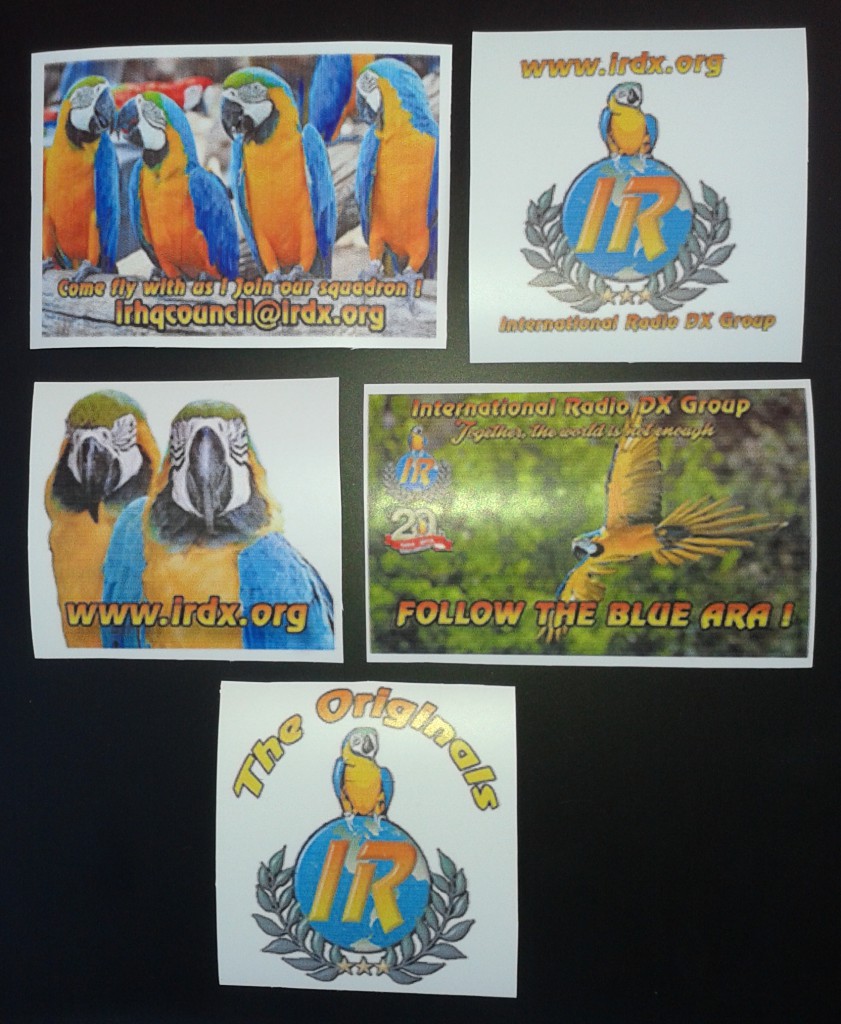 IR-DX members and non-members: Jan 153IR101 is offering some great goodies for collectors and to send as gifts together with your QSL cards.
For 3$ (including mailcosts!), Jan will send you two sets of 5 IR-DX stickers ( 10 stickers).
If you need 20 stickers , it will be 6$ etc …
You can get in touch with Jan via 153ir101@dxloops.nl .
Paypal payment will be possible !
Thank you, Jan !