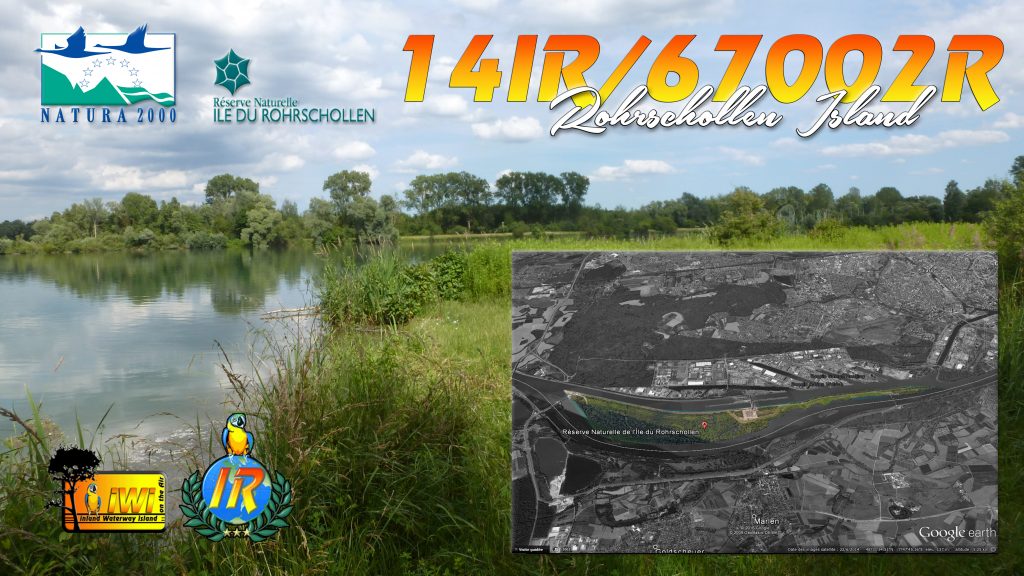 Active today : 14IR/67002-R Rohrschollen Island , Rhine River.
Inland Waterway Island activity , info on : http://www.islands.uznam.net.pl/1_iwi.php?ID_iwi=10739
By 14IR017 & 14IR206 – QSL via 14IR017. Good Luck !
In case this island can't be active for whatever reason, we have an alternate target.
If propagation is good, we may do 2 islands the same day.