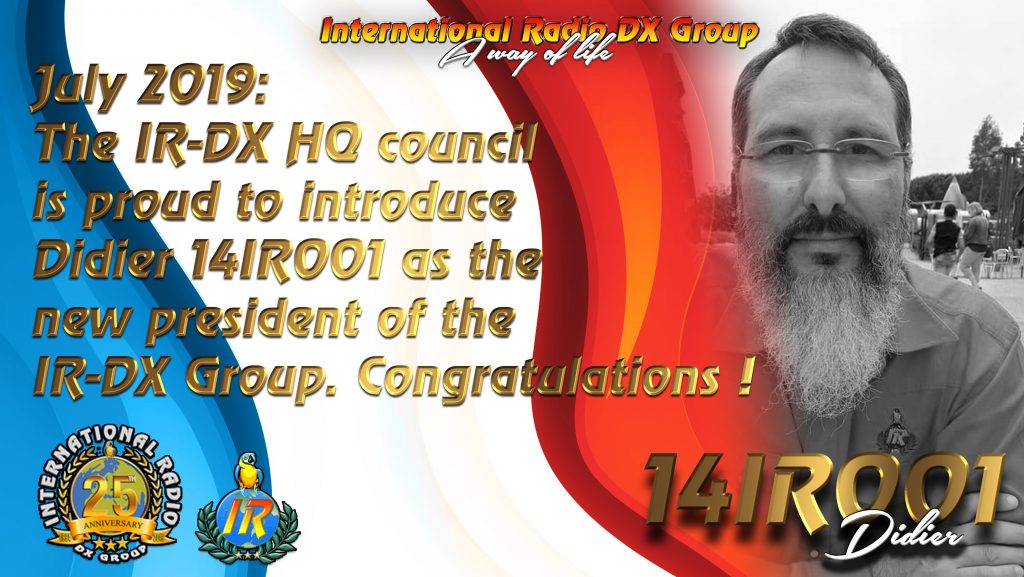 Hello IR Members & IR Friends,

Some weeks ago, I've told you that I will STOP as IR Group President.

From 1/07/2019 14IR001 Didier will be the NEW President of the IR DX Group !
I hope you will also have also a good cooperation with the NEW President !! All things open and promised until 30/6/19 will be finished be me.
Now it`s time to say: Ciao , Tschüss , Hasta la Vista, Adeus, Au Revoir, Arrivederci, Tot ziens Adjö, Farewell , Ha det bra, Żegnaj, Na shledanou, 再见 ! ! ! !

Thanks for all your help, support during the last 4 years !
Good luck to Didier and long live IR-DX !
73 de Adrian 15IR106