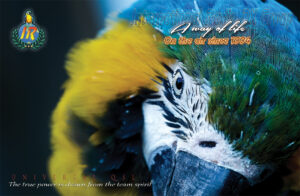 The number of active IRDX members tends to increase when there is a lot of activity on the 11m.
In the last few months I've been able to contact many of you, because I'm on the radio every day and I've finally been able to install a better antenna than the vertical one I had in place for 2 years, which is great and I realise that if IRDX members are more active on the air they also need to be more active on the internet.
The first and best way is to be registered on a cluster, there are several (11DX –Clusterdx–CRX–dx27–lf11) as the IRDX callsign is your main callsign, the best thing is to register with this one, but that's not enough, you have to share with other users by sending spots.
The contacts you make, the frequency you are on, all this allows others to identify you easily and therefore allows you to make many radio contacts.
Another way is to have a Facebook account and a Facebook page (This link allows you to see my personal page).
I invite you to create your own and share as many images, sound, videos as possible for your favourite activity which is to make contacts with the whole world.
Facebook is not perfect, but it is a social network that is perfect for promoting radio activities, it is possible to share photos, videos, text, sound either on your wall or directly on your page.
As far as messaging is concerned, two are above the others, Whatsapp and Telegram and the international Radio DX Group is present on these two applications, if you wish to join one or the other of the groups set up, do not hesitate to contact me by email : 14ir001@irdx.org