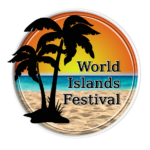 Gui 14IR162 informed us that he will be active during the 2023 version of World Islands Festival.

The World Islands Festival on the 11m band, will take place from the 2nd until the 4th of June 2023.

He (14IR162 Gui) planned to activate the following 3 islands :
14IR/AT008 Chevalier island | no Island reference number
14IR/AT007 Sein island | Island reference number : EU-068
14IR/AT010 Saint Nicolas | Island reference number :  EU-094
QSL via Gui – 14IR162
---
Didier 14IR001 informed us about activity from Marc 14IR181 who will be active as :
14IR/23-007L – Ile (island) De Vaug Gelade (mid France), during the island festival.
QSL via Marc – 14IR181
---
Lars 13IR102 informed us that he, 13IR112, 13IR113 and 13IR249 will be active as :
13IR/BY048 Wolflake (island)
When propagation permits, they will be active from BY049 and BY050 also.
---
If you are interested to be active from an island too or you live on an island, please let us know by e-mail and also visit World Island Festival registration